Wunderlodge: Full-Feature RV in a van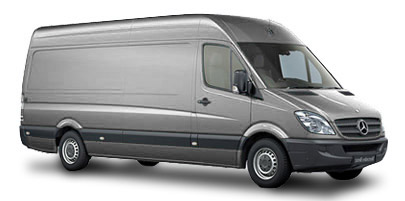 Inception
It dawned on us, a few years ago, while using our beautiful 1990 40′ Blue Bird Wanderlodge Coach, that maybe a late-model, high-tech clean diesel, agile van is a great thing to drive around the country in, compared to a lumbering giant RV built on a truck or bus chassis. We decided that all that extra roominess is just not worth the effort of hauling the bohemoth over all the mountains and the plains. However, if it's too cramped, or doesn't include all of the creature-comfort features, then it's not as fun and relaxing when camped. Let alone living in for months at a time. And so the challenge is to create a completely full-featured RV in this small space, which, surprisingly, no major manufacturer has been able to do. We looked at every possible Sprinter-based production RV available, and they all suffered major, glaring limitations like small fresh water tanks, smaller galleys, even smaller wardrobe closets, and microscopic "cocktail" dinette tables. Not to mention almost no extra storage room whatsoever for things you need for an enjoyable trip. Things like chairs, table, BBQ, hammock, bikes, recreational equipment, etc. We're building this Wunderlodge, not just for the fun and challenge of the project, but because we simply cannot find any rig, anywhere close to filling our needs. And we plan to do a lot of traveling.
Project Parameters
Designer/Builder/Owner  Fred Bellows
Chassis  2015 Mercedes Sprinter 2500 170″ wheel base, high roof, extended length
Construction Start Date  Summer 2017
Target Completion Date  Spring 2020
Contact me at: [email protected]
or on Facebook – Fred Bellows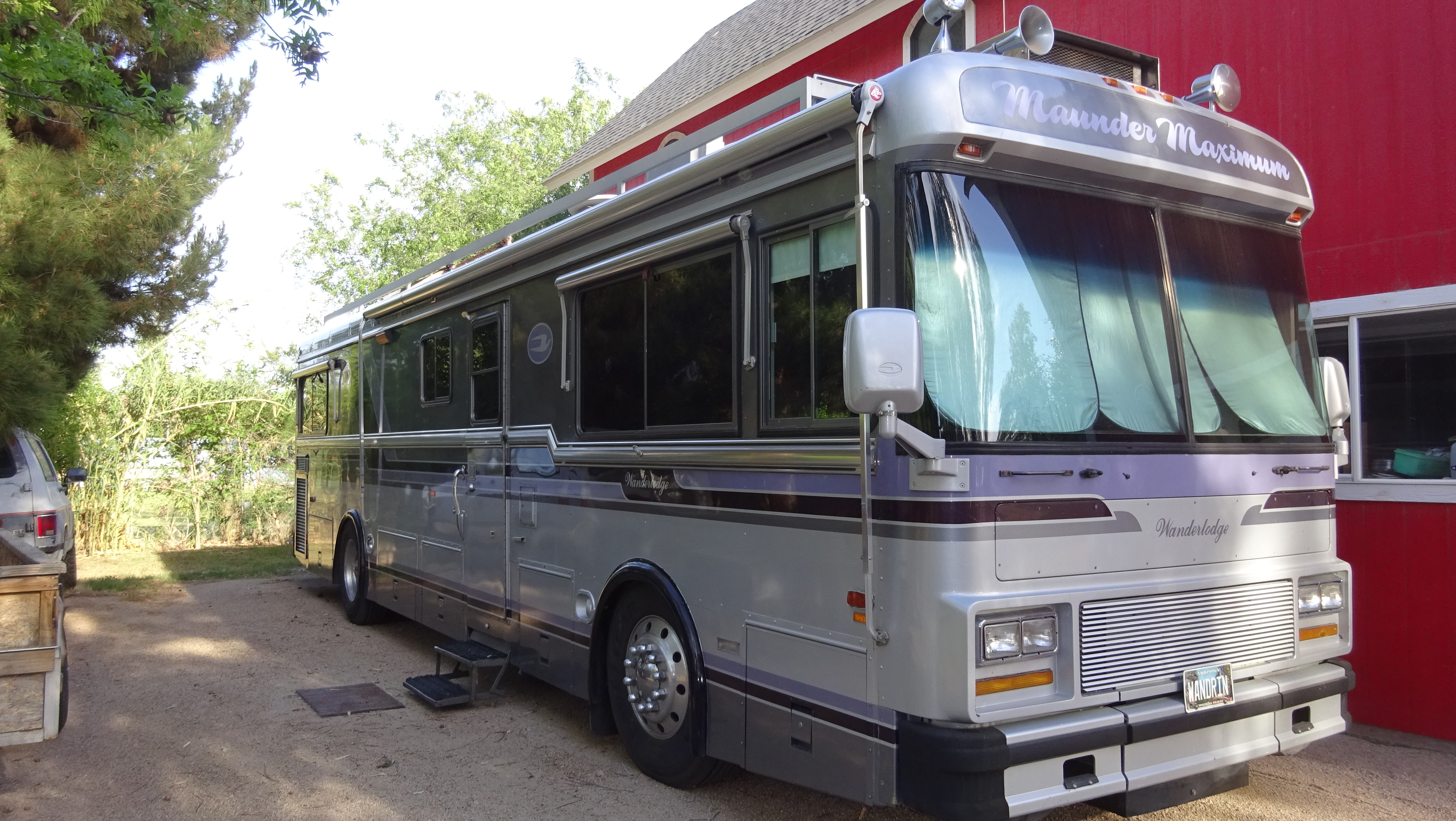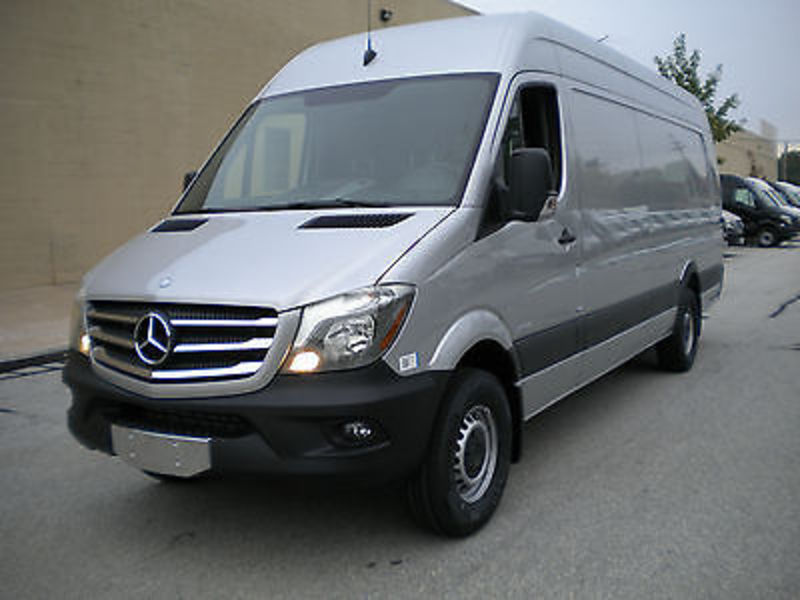 Concept
-Sell our older technology, full-size, "high-end", 'pusher-diesel', huge, "everything-you-could-want-on-wheels" Motorcoach, and hand-build a mini RV in a SprinterVan,… from scratch.  –  Sacrificing extra space in order to have more reliability, maneuverability, and much lower cost-per-mile traveling.  We're just 2 people, and a full-size RV just seems too big for us. We rarely ever have anyone stay over on the pullout couch, (and fortunately, they invented rentable mini trailers for just these occasions!) and feel we'd be much more comfortable in a mini RV. To me, the idea of a mini-RV is not to just get 4 times' the fuel mileage (although, every 10k miles, you do save $5,000!), but to have four times less complicated systems to service and maintain (and four times less chance of a breakdown),…4 generations' newer technology (assuming the 5 yr. automotive tech cycle),…four times less time and effort to set-up and break-camp,…four times' less size and weight to drag around, and, ultimately, have it be four times as easy and less stressful to travel in, and achieve the real goal of traveling – to relax and enjoy the journey and the exploration, with four times less hassle. The feeling of less stuff, and how it can make you feel 'more there'. 'Perhaps similar to the way backpacking is more fun than car-camping. Now, I know, vans have been around forever, and I could've done this already in a smaller van. But until the tall Sprinter came out (and this extra long version), they were never quite big enough, IMHO. –  There are companies making these, but I don't like their designs (or their $150-200k prices!). – Here's my plan: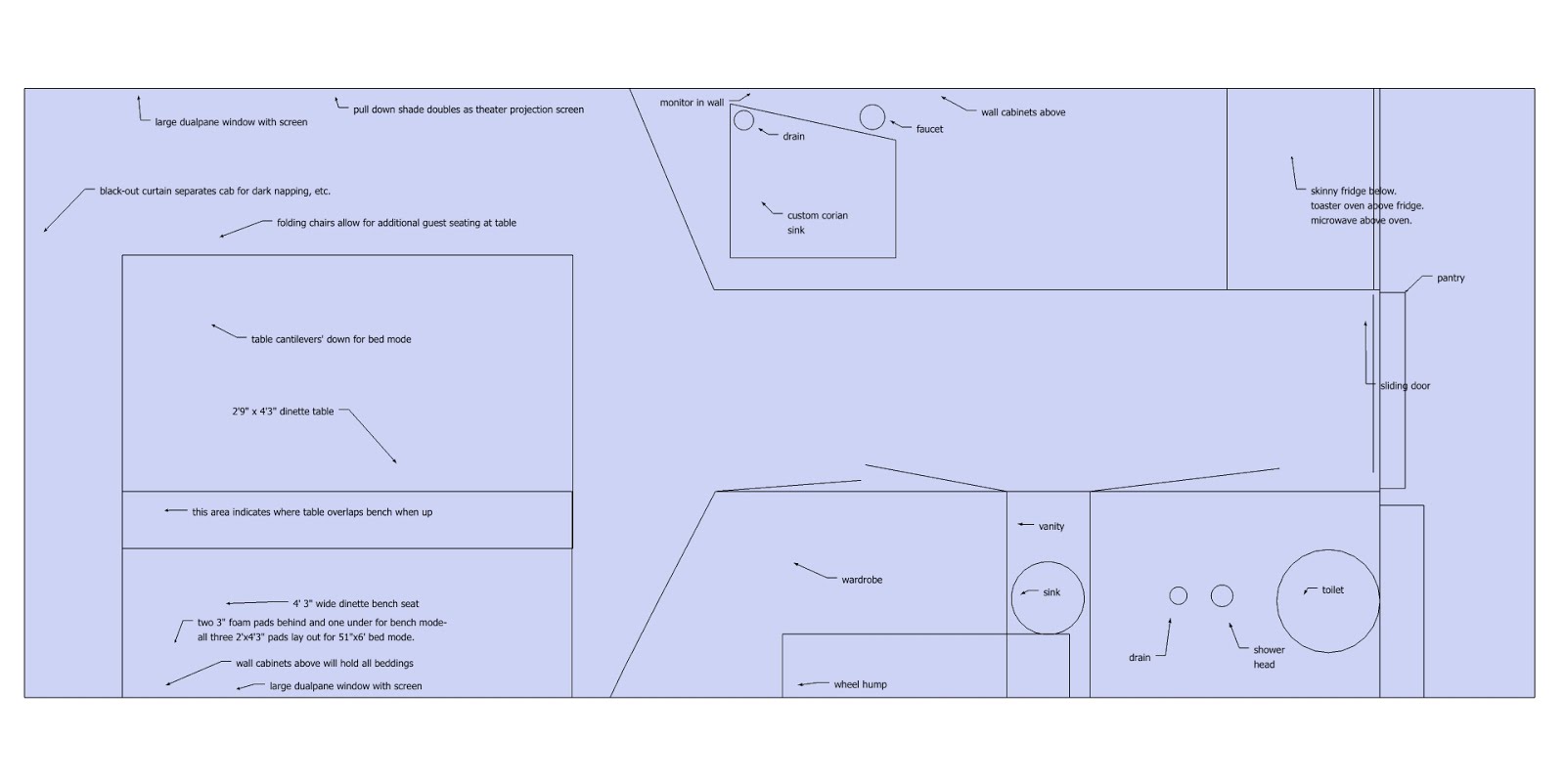 update: as of this post, spring of 2019, we have been building the van for a year or two, and are about 2/3 - 3/4 finished. All of the many infrastructure projects are completed.
The remaining work consists mainly of the interior cabinetry and finishing touches like custom shelving design and fitting in gear.
We have used the van about a dozen times already for various trips, using some camping gear for cooking, etc. Here are some snapshots of a few trips, mostly around AZ, but one was even to Casper WY for the eclipse! (click any pic for big hi res)
"Best in Class"?  I see these ads for production models of Sprinter-based RV's claiming 'Best in Class' features, but they don't even compare with this van we're building.
The reason we built instead of buying a production Sprinter RV is that there isn't one that has the features we want. At any price. We spent $41,000 for the new van, and $35,000 for materials and components. And although it was a ton of time and energy building it (also a lot of fun), there aren't any production units that have these features:
Wunderlodge:    Viable Touring Coach
–features that aren't available in any production Sprinter RV we've seen:
Dual, 12v. powered Dometic Case leggless 15' awnings with wind-sense-close.
Un-heard-of, 168 cu. ft. of storage. Including 57 cu. ft. 'garage' inside back doors (6'x6'x1.5′)
8.5 square foot "magic" dinette table seats 9.
4' x 2′ x 6'  wardrobe.  — 8', 10″ long galley w/7′ countertop.
5 cu. ft. 3 drawer compressor fridge/freezer.
52 gallons fresh water and waste water systems.
650 watts of solar with motorized tilt.
300 amp/hr. (3,600whrs) lithium batteries w/external bms and info display.
3,000 watt pure sine wave inverter w/transfer switch. — 30amp EMS.
Full wall/ceiling thickness polyiso closed-cell spray foam layer for true 4 season comfort.
Two 14″x41″ Seitz dual-pane acrylic (full tilt-out) windows.  — Dual roof exhaust fans.
60" wide sliding bug screen door on side door.
14" flip-down ceiling fan.  — Motorized slide-out entry step.
Dual 15' aluminum channel dimmered porch lights. RGBW awning and accent lites.
Diesel fired Webasto Dual Top Evo 6 water heater/furnace combo.
Heated seats, mirrors, and waste tanks.
Bottom hinged Inverter microwave.  — Infrared toaster oven.
15Db gain, 5,000' range wifi repeater with motorized 7′ ant.
Full bath with steam shower mist heads in walls for water consevation.
55" projection screen home theater system.   — 32" 1080p aux screen in galley.
Pioneer 4200 stereo w/ CarPlay/AndroidAuto, 16band autoEQ, CD/DVD, Zapco amplifiers,
four subwoofers. Additional speaker zones in galley, bath, and garage.
9" 1080HD rear view monitor.  — Down angle backup camera.  — Roof cam.
Security DVR system w/four 1080p HD cameras on roof.
Three 30,000 lumen off road light bars.  — Nine antennas. — Clean roofline.
Stock spare tire under van. Motorized-lift bike rack system with electric bikes on rear doors.
click "Build Process" in upper right corner for build pics/details 
Why "Wunderlodge"?
Our first RV was a Blue Bird Wanderlodge, which are very well made coaches. That's where we learned what makes a good RV, and also what we needed in a rig. Then we designed every inch of the van for our particular wants, needs, and desires, and we were pleasantly surprised at how wonderful it turned out, And the "u" (with the 'oomlots') is an homage to the German chassis that we feel will provide a reliable infrastructure to build on.
 We felt WunderLodge was appropriate, because with this floor plan, it really is a wonder how many full-performance features it contains, in just a stock, steel-sided Sprinter van. Most all van conversions, whether DIY or even production, suffer from several, severe limitations and compromises that often include: no shower, or even a toilet, virtually no storage for any additional equipment like chairs, and super small, almost just 'token', wardrobe, galley, and dinette table. But this van has all of those key features, in glorious, full-size proportions. Starting with a separate 'garage' accessible from the back doors, a 6' x 6' x 1.5' space (52 cubic feet!), filled with adjustable padded compartments for all the chairs, tables, BBQ, propane tank, fire ring, cornhole game, hammocks, rugs, tools, bike accessories, and recreational equipment that make traveling a joy. There's a 4' wide bath with toilet, sink, and shower with 'mister mode' for great water savings, and 52 gals of fresh water. A 4' wide, 6' tall, and 2' deep wardrobe large enough to store all your clothes – even for long, multi-season trips. And an 8'10″ long full-featured galley with 5 cubic foot, three drawer, compressor fridge-freezer, a large microwave, toaster oven, and a 7' long counter top for easy meal prep! Two top-model Fantastic vent fans (one in the bath). And then there is the dinette table…perhaps the largest you ever see in any RV, even big RV's! It is 45" x 27" (8.5 sq ft), and can seat up to nine people!
The 300 amp-hour lithium battery house bank, 650 watts of solar, and 3000 watt pure sine wave inverter, can make dry camping more fun. Then there's a 4-camera, 1080p DVR security system with 100' infrared night vision, that displays on a 32" 12v. 1080p monitor for 'seeing' all 4 directions when the total black-out shades are drawn on the dual-pane windows. The monitor can double as a tv and monitor for DirecTV/BluRay disc/security DVR/aux HDMI input, with the 5.1 surround system, however, if the blinds are closed, it's more fun to use the WXGA laser video projector for a beautiful 53" picture on the pull-down screen (or 'outdoor theater mode'). There is a top-of-the-line Pioneer deck in the dash, and upgrade spkrs/amps/subwoofers to make the drive sound great. And there's even in-wall spkrs in the bath, galley, and garage, with individual volume controls. Solar panels tilt up by 12v. actuators for proper declination/more output and access to roof storage. Dual 15' legless awnings are 12v. powered. And there's even a custom, hydraulic-lift bike rack, for the two, 50 mile range, electric bikes on the back. This camper does not skimp on amenities! The way that all this room is achieved, is through the secret weapon of the design, in which the dinette quickly converts to the 52" x 75" bed in just 30 seconds (including deploying all bedding)!
Feature Overview
The to-scale floor plan shows the very large front dinette flanked by large windows or even the huge sliding door open to bring all the 'out' in, that can quickly and easily convert into a full size bed. Galley is bigger than our Blue Bird one, with 6.5' countertop, using a simple induction cooktop as a stove. Custom-built 12v. compressor 3-drawer fridge increases efficiency further. No propane system is on board (you can drive through the Lincoln Tunnel!), except for the portable BBQ and gas stove that you can even use on the countertop, with windows open for ventilation. The combo water heater/space heater is undercarriage, diesel-fired. And quiet. No generator is needed, as the 5,000btu AC can run for hours from the large battery bank and full roof of solar. The idea is go more basic, and if it's a slight inconvenience, it's O.K. because it's worth it, to have less complication. Very few systems are used to achieve full climate control and creature comforts, providing simplicity and low maintenance. Across from the Galley is a floor-to-ceiling (6'high) wardrobe closet that is 4' wide, and 2' deep. And the bathroom is 4' wide, 2' deep, with a shower that rains (or mists) down on the toilet and sink, to a drain in the middle of the floor.
~52 gallons of fresh water is under the dinette bench. The dinette will be big and roomy. 11" wider, than in our BlueBird. 45" wide, instead of 36"! The 8.3 sq. ft. table top "flips" down to bed-mode position the way 'flip-up' coffee tables do, gliding over and away from the bench as they descend. There will only be one bench, with properly slanted backrests, where the two of us can comfortably sit, for extended durations, side by side, not fighting for foot space. And eat or work on our laptops (or both at the same time!), facing out the huge door opening at whatever interesting destination du jour. Seating for four (or six!)(or even 9 if we squeeze) is easily done with folding chairs stored in "the garage", a 18" deep rear section, accessible only from the rear doors. Sleeping (on three, 25"x 52", 4" thick, 'Innerspace Multi-Density', upholstered foam pads) is done across the width of the vehicle, whos walls are modified to provide 75″ of sleeping length! '720p HD' 54" TV is projected onto window blind on sliding door, and provides proper height for 'table', 'couch', or 'bed' mode viewing, with superb 5.1 sound.
Large, dual-pane windows are across from each other up front, and each can "tent open" for full ventilation, and integrated bug screens and black-out shades. Reversible 'Fantastic' brand fans above the galley and in the bath also provide sunlight, are 'in-line' across the width of the roof, to help configure the rooftop for maximum solar panels. With a mini RV like this, with highly-efficient components, the power from a full rooftop of solar (650watts!) is enough to power a lot of quiet, economical, dry camping.
This vehicle can tow 5,000 lbs. A conventional tow car could be used at any time, however we would plan to make-do with just our two high-performance electric bicycles on the back of the van. With their range of 50 miles, to bike "into town", and the fact that the van itself is easy to 'pack-up' and drive, even into congested areas, a towed car ("toad") will not be necessary or desired.
Sprinter Van model 2500 (single, not dually rear wheels. those 3500's have way less room underneath for components due to larger frame members, ride harder, need more tires, and can only carry ~600 more pounds, which are not even needed.) with 170" wheelbase and extended body (16″ longer. 24' total vehicle length) has an empty curb weight of 5,602 lbs, and can carry 2978 lbs. of cargo.
Here are my weight estimates:
People-400lbs.,…50gals water-417lbs…26.4 gals of fuel-189…batteries-140…lumber/steel/building materials-600…fridge-50…food-80…space heater/water heater-50……toilet-20…inverter/charger-30…electric bicycles-100…bike rack-40…roof rails/awning/AC/solar panels-260…clothes/computers/etc.-100…tools/parts-100  – – – total estimated weight of conversion: ~2600 lbs.